How to Earn $10 On MyDailyCash
Earning money has never been so easy! With MyDailyCash you can earn money with your smartphone and have it paid out to your PayPal account.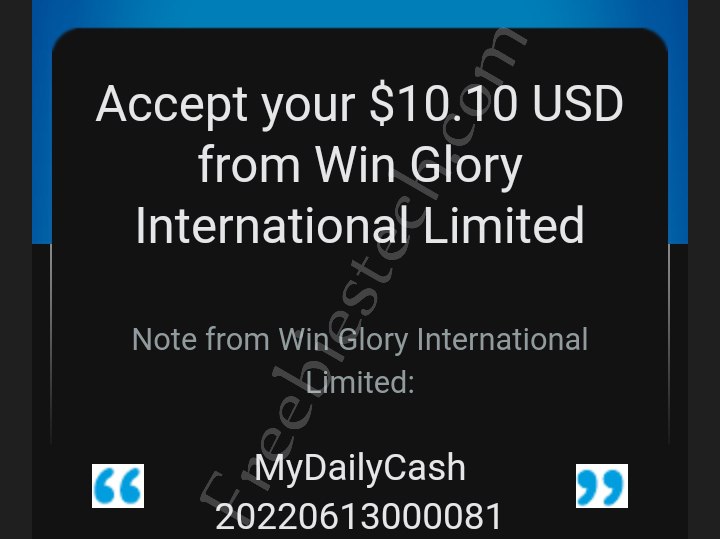 MyDailyCash is owned by US-based Company. They are in partnership with several companies in their niche to provide you with a seamless earnings experience.
You can perform a simple survey and earn points which can be transferred to PayPal once you reach the minimum withdrawal.
What is MyDailyCash?
MyDailyCash is a US-based rewarding app where people can register and perform a simple task.
How does MyDailyCash works?
When you register an account you will get 50 credits which are equivalent to $0.50 as sign-up bonus.
People who want to earn more can start performing tasks and earn anywhere between 50 to 100 credits each time they completed a task.
That's not all, you can also refer your friends and earn 20 credits for each successful referral you made.
However, it's also worth noting that the payments are available through PayPal, that's the only available payment method.
Don't have a PayPal account? No problem here is how to create a PayPal account that can send and receive money in Nigeria.
How To Register On MyDailyCash?
MyDailyCash registration is quite simple and doesn't require much, unlike other survey apps that you need to bypass by using a VPN to access.
Note: you must use 583753 as your referral code or else you will not get any registration bonus.
Download MyDailyCash via this link
Click on the next and use your phone number
Use this referral code: 583753
Now click on Claim reward
Once you clicked on that you will be automatically logged to MyDailyCash.
How To Earn More Credits On MyDailyCash?
There are 3 ways to accumulate more credits on MyDailyCash.
1. Task: you will be rewarded for completing task, after launching the MyDailyCash you will see a task, you can click on learn more
2. Referral – This is one of the most powerful ways to earn more credits, you will earn $20 for each user that used your referral code to register.
3. Sign-up bonus: You will be rewarded with 50 credits immediately after signing up with this referral code 583753.
How To Refer Your Friends To MyDailyCash?
Referring people to MyDailyCash is quite simple, all you have to do is to copy your referral code and ask your friends to use it when registering.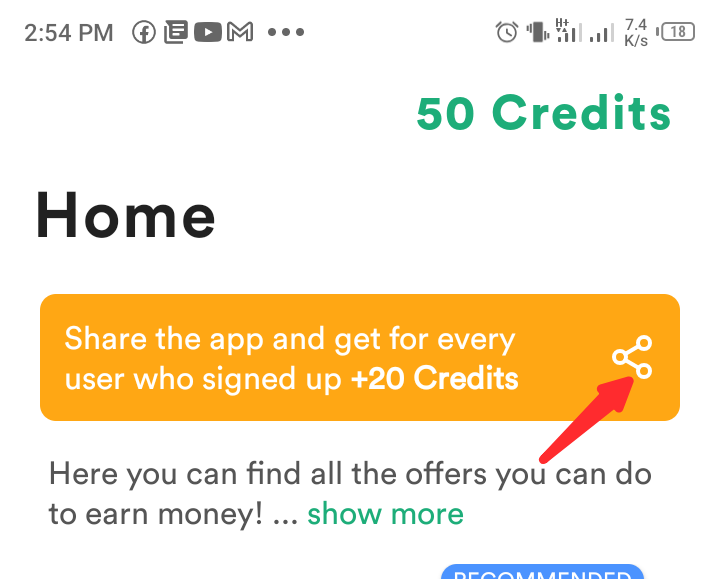 You will get 20 credit and your friend will 50 credits too.
How To Withdraw On MyDailyCash?
Click on the settings as shown in the screenshot below.
Click on "Paypal Account"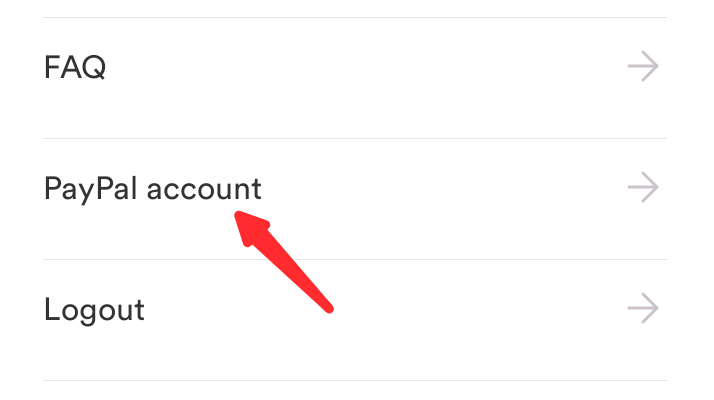 Enter your PayPal Email and click on Update
After updating click on "Payout" and finally tap on "Get Money".