How To Earn Upto 10K From Klashacart
How To Earn Upto 10K From Klashacart
Klashacart also known as Klashacart is a Cross-border commerce solution for Africa.
They provide you with a simple way to bypass bank restrictions over the monthly spending limit in the Global store.
If you are using A Nigerian card to shop in a Global store you will be fully aware of the bank restrictions over monthly spending.
They aren't limited to that, you can also request a virtual dollar card and use it where you want.
There is also a big opportunity of making money, you can earn up to 10K from Klashacart promoting Klashacart.
What is KlashaCart?
KlashaCart is a Cross-border commerce solution for Africa, it allow you to make seamless cross-border payments from Africa for goods and services online.
You can Fund your Klasha Wallet using your local African payment methods and currencies, use your wallet balance to make payments online, shop for your favourite goods globally and get them delivered to your doorstep.
Features Of Klashacart
1. Transfer Money – you can transfer money to your local bank accounts without any issues. All you need is the account number, and the name of the bank and you are good to Go.
2. Fund Wallet – you can fund your wallet using three different methods, when you create an account on Klasha you will be given an account number, you can credit that account and the money will land in your Klasha account.
If you don't like that method, you can switch to another funding method, either by card or USSD both are easy.
3. Dollar Virtual Card; you can create a dollar virtual card within two minutes, guess what? You can use it to spend globally.
How To Register On Klashacart?
You will get N250 registration bonus when you register using @tguide as your referral code.
Klashacart APK (Download Here)
Use tguide as your referral code or else you will not be rewarded with any bonus.
Open the Klashacart APK you downloaded
Click on "Get Started" as shown in the screenshot
Register with your real name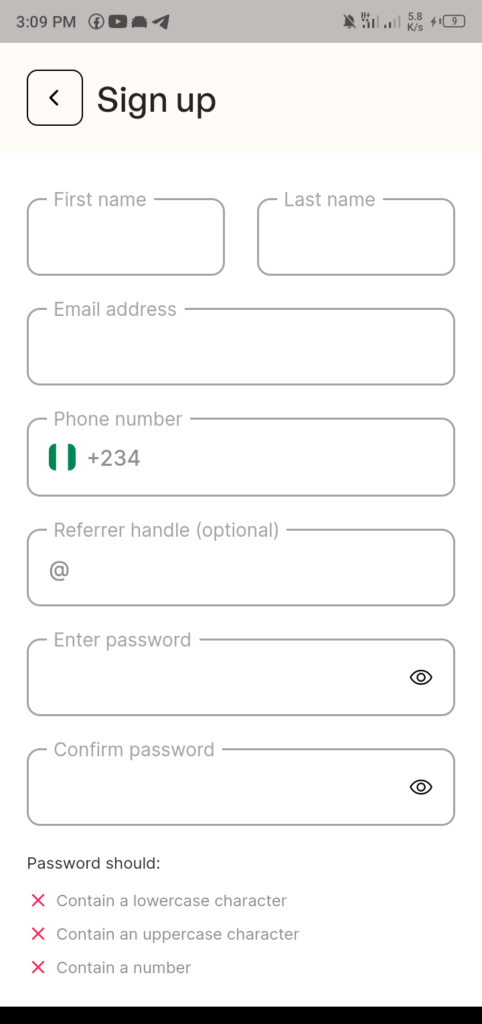 Use tguide as your referral handle.
After the registration, you need to set your PIN and verify your account with BVN
After verifying your BVN you need to submit your National ID card. Click on "complete now " as shown in the screenshot below to complete verification.
How To Refer And Earn Upto 10K from Klashacart?
You will earn 250 for every successful referral you made, follow the simple steps below.
Open Klashacart app
Click on referral
Copy your Klashacart handle
Ask your friend to use it as his referral handle and verify his account.