All You Need To Know About Facebook Video Monetization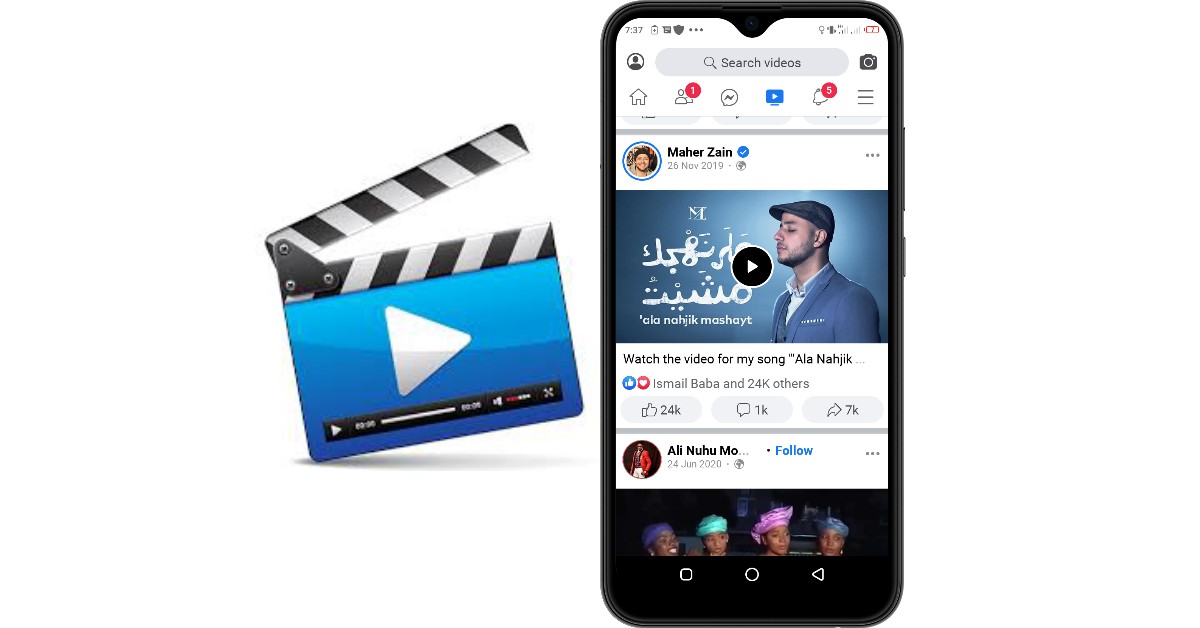 What good news! Creators can now monetize their videos on Facebook. If you have been looking or searching for how to monetize your Facebook page, then you are at the right place; this article is for you.
I have received several questions from my humble readers about Facebook monetization. That why I decide to compose an article so that every body would get to know about it.
Facebook video monetization is similar to YouTube video monetization. It's all about showing ads in the video, when people click on the ads shown then you make money.
And the most interesting part of Facebook video monetization is they are paying for CPM. That is, even if ads weren't clicked, you would still make money from your video.
I think it's the best time to share my weeks of research with you. But, before I show you how to monetize the Facebook video. Let's look on his to  create a professional facebook page.
How To Create Facebook Page
After you have successfully created an account on Facebook, then download the Facebook app in the google play store. I suggest Facebook lite for small devices.
Open your Facebook app, then click on three lines, as shown in the screenshots above.
Now click at pages, choose your preferred name that you want to use on the page.
Click at next, then choose a category. Make sure you choose the right category.
Go ahead to fill in the contact information like phone number, email address, and others.
Once you finished what I listed above, your Facebook page will be successfully created.
How To Grow Facebook Page?
Growing a Facebook page is quite easy, You only need to sponsor your page which will cost less than 1000. Once, you advertise your page for 1000 you will have 1200-1500 page likes.
If you think you can't afford Facebook ads no problem, You can still grow it by sharing your page post to groups.
What Are The Eligibilities To Make Money From Facebook
First Of All, You need to have a Facebook page with at least 10,000 followers.
15,000 post engagements in the past 30-60 days. Spam and bots comments are detected
30,000 1-minute views of 3-minute videos in the last 60 days.
You need to have 2 of these three eligibilities I mentioned above to be able to monetize facebook page.
Which Kind Of Video Can I monetize On Facebook?
You can monetize video from 2 minutes to above on Facebook. Note that your video should be original, not copyrighted.
Can I Download Youtube Videos To Upload On Facebook And Make Money From It?
Copyrighted videos are not welcomed in Facebook video monetization. However, if you owned the video, you can upload it to Facebook and make money from it.
Facebook considers copyrighted videos as reproduced, which, in other words, they have little value.
Facebook video monetization is designed to ensure the effectiveness of Facebook ads for their publishers as well as for their advertisers.
However, if you got rejected and thought you were wrongly rejected, you can request a creator studio review.
To make sure you maintained their program policy, you can read it here.
How To Make Money From Facebook?
To make money from Facebook, you need to have a Facebook page with at least 10,000, as I already said. Once, you have 10K followers, then visit Facebook Creator Studio.
all you need to ask is already on Facebook, "frequently asked questions." You can read the frequently asked questions for a solution to your problems.
How Can I Apply For Facebook Monetization?
Log in to your Facebook account on the desktop.
Visit facebook creator studio.
Select the page you want to apply for Facebook monetization with.
Make sure you have at least 10K page likes, as I said.
Once you are eligible to apply button will be available.
If you have any questions regarding this post, don't hesitate to ask me in the comment section.