Airtel Anniversary Free Data Code – Activate 250MB And 20 Free SMS
Airtel Anniversary Free Data Code – Activate 250MB And 20 Free SMS
One of the top Nigerian most used telecommunication companies, popularly known as Airtel, is currently giving out free 250MB and 20 SMS to celebrate their anniversary. Here is how to activate Airtel Anniversary Free data by dialing code.
Recall that the Airtel customers have enjoyed their anniversary gift instantly without dialing any Anniversary free data code.
The Airtel anniversary bonus is available for all customers. However, it is also worth noting that it can only be activated once and used on Sunday.
Let's quickly see how to activate the Airtel anniversary data bonus without boring you with much write-ups.
How To Activate Airtel Anniversary Free Data By Dialing USSD Code?
Insert your Airtel into your phone
Open Default Dialer
Dial this code *141#
Select Number One "My Offer"
Then finally select Anniversary Gift
Activate it by replying with 1
Once you have done, you will receive a congratulatory message that you have been rewarded with 250MB Plus 20 Free SMS.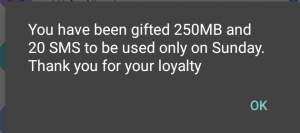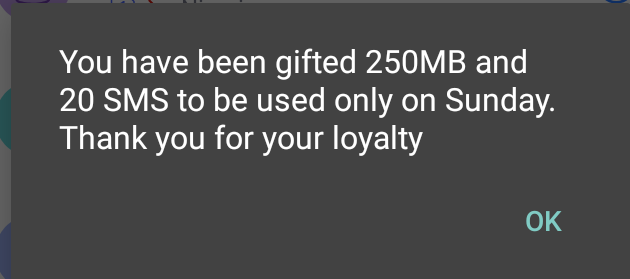 That's not all. The Airtel anniversary has come with many benefits, enabling Airtel subscribers to get more data at a cheaper rate.
The Anniversary bundles can be seen by dialing *141*1# "My Offer." The most exciting part of these bundles is; every registered customer, new and old, are eligible to activate these cheap and exciting bundles specifically designed to celebrate the anniversary.